The Best Cabinets, Countertops, and Installation Service in Metro Detroit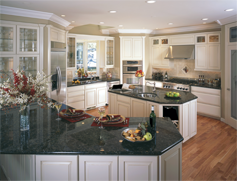 KDI Kitchen and Bath is the best choice for anyone looking for a remodel, working on a DIY project, or building a new home. We offer prices that fit your budget with durability and styles that fit your life. Your kitchen and bathroom can't just be "just for looks" - they need to be functional and beautiful spaces designed for your unique usage and style. With the best products on the market, custom design services, licensed and insured installation, and our customer service focus, KDI will provide you with the best experience from start to finish.
Fill out our online form or give us a call at 734.284.4600 to schedule an appointment for your no strings attached on-site estimate and professional measurements. Once we've measured your space and discussed your needs, we will set a time to meet you in our Livonia, Wyandotte, or Trenton showrooms.
We make the entire process simple and easy:
No Strings Attached On-site Measurements
Our Design Expertise to Help You to Create Your Dream Kitchen or Bathroom
Scheduling Around Your Needs + Extended Showroom Hours
Best Quality Products & Installation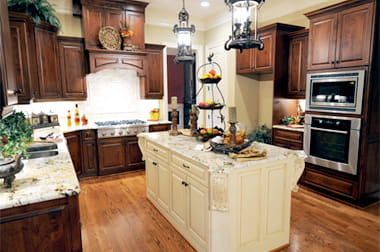 Creating Practical and Beautiful Solutions for Kitchens and Bathrooms of All Sizes.
Our Design Experts Help You to Remodel Your Kitchen or Bathroom From Top to Bottom. Check out our portfolio to see our kitchen and bath designs.
Get Inspired
Fire or Water Damage? KDI Can Help
KDI's personnel are specially trained and experienced in providing restoration services for property damaged by all types of catastrophes.