Do It Yourself Solutions
Save up to 60% over the big box stores with KDI's cabinets, countertops, and more.
3 reasons to choose KDI for your next DIY home improvement
Near wholesale pricing on cabinets, counters, vanities, and more!
Free advice from our on-site designer
We deliver!
KDI offers great pricing and expert advice for all your DIY projects. Visit our Livonia, Trenton, or Wyandotte showroom to see our huge selection of cabinetry, flooring, countertops, and more. Get expert advice on everything from measuring, countertop selection, installation, care, and cleaning. Find a location.
Save $555 OFF Your New Tub or Shower System
Ready to start that DIY bathroom renovation? Get a new tub or shower system from KDI and save $555 off the total price. See Details.
Should you remodel your kitchen or bathroom?
In the current market, remodeling your bathroom adds about $11,000 to the value of your home. A kitchen renovation can add between $15,000 and $40,000 depending on the work being done. Buying top quality cabinets and counters at discount prices from KDI means a bigger return on your investment. Come into KDI and get trusted advice on how much you should realistically spend to get the most value from your renovation.
---
Get affordable cabinets for your home renovation project, FAST!
When you buy from KDI, you have a reputable and experienced company on your side. We have cabinet styles and sizes available for same-day or next day pick up from our Livonia, Trenton, and Wyandotte showrooms. If you prefer something unique, we can custom manufacture and fabricate kitchen and bathroom cabinets and countertops to suit your needs.
Our Kitchen Cabinets Feature:
Hardwood construction
Durable finishes
Wide selection of styles
Organization focused storage
Custom configurations
Expert design & installation
Solutions for every budget
Brands we carry:
Kountry Wood
Diamond
Wolf Cabinets
UltraCraft
Do you need quality cabinets, but don't have time to wait?
Get same day pickup or next day delivery on our comprehensive inventory of in-stock cabinetry.
---
A beautiful countertop can make a bold statement.
Why settle for laminate when granite and quartz are so affordable? Quartz has a more consistent color and shading than granite, but they both offer unique benefits and looks. Our expert designers can guide you in deciding which countertop fits your needs and style. Whether you're looking for timeless style or a modern look, the right countertop will make all the difference. Get your custom fabricated countertop from KDI as little as 3 days.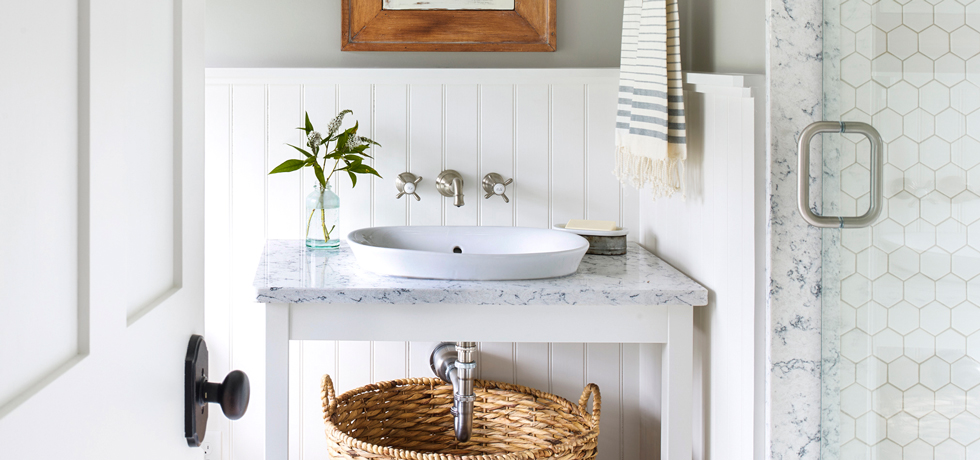 Types of Countertops:
Quartz
Acrylic
Granite
Laminate
Brands We Carry:
Vanity Countertops
Formica
Wilsonart
LG HI-MACS
LG Viatera
Caesarstone
Cambria
Ciot Granite Slabs
Mont Granite, Inc.
Dwyer Marble & Stone
---
5 Tricks to Make Your Kitchen Look and Feel Bigger
We've put together some easy tips and tricks to follow to make your kitchen look and feel bigger! Check them out. Read More
---
Give us a call today at (734) 284-4600 to learn more about our contractor, designer, and builder purchasing program. You'll get great pricing and your orders will always be ready on time. Are you ready to give KDI a try?