Originally posted on 10/30/2016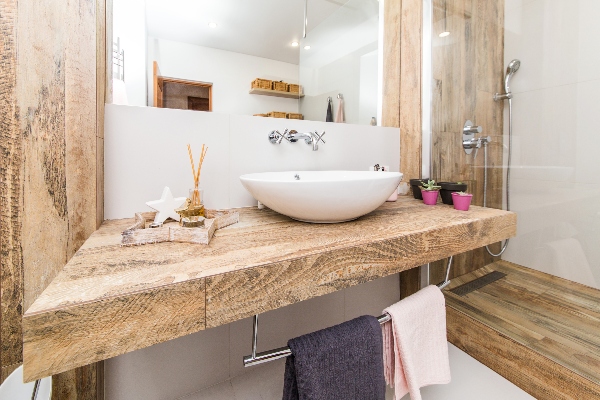 We could all benefit from a little more order in our lives. Making your home more functional can help you get the most out of your rooms. One of the most-used rooms in a home is the bathroom.
Find ways to make your bathroom more functional in simple ways by reading our suggestions below.
1. It Starts With Good Lighting
No homeowner has ever said, how can I make it harder to find my bathroom at night. Putting in the right lighting is important and something that you need to focus on when trying to increase functionality. Whether installing a lit vanity mirror or track lighting, the more illumination you can add to this room, the better.
2. Pay Attention to the Positioning of the Toilet
If you have the toilet right in the middle of your bathroom, you will have to give up a lot of precious real estate. The best way to save space in regards to your toilet is by putting it at the furthest point away from the door and behind a partition.
3. Consider the Color Scheme
Having a bathroom that is not in line with the rest of the décor in a home can create a bit of an eyesore. In order to get the right design for your bathroom, you will have to take the time to consider what type of colors best suit the décor that is already in place.
4. Forget About Large Vanities
While having a large vanity may seem like a great addition to a bathroom, it will usually take up too much room. By getting a single pedestal sink, you will be able to save space and get the faucet functionality you need.
5. Don't Forget About Storage
Storage is one of the biggest issues that most homeowners face. Getting free-standing storage racks or cabinets is a great way to reduce clutter in a bathroom.
Get Professional Bathroom Design and Construction Help
Hopefully, these tips will help you make your bathroom more functional. If you are looking for more intense changes, consider going to the professionals. For more information on bathroom design and bathroom vanity tops, contact KDI Kitchens Inc. today so we can set up an appointment.