Original article published 9/13/16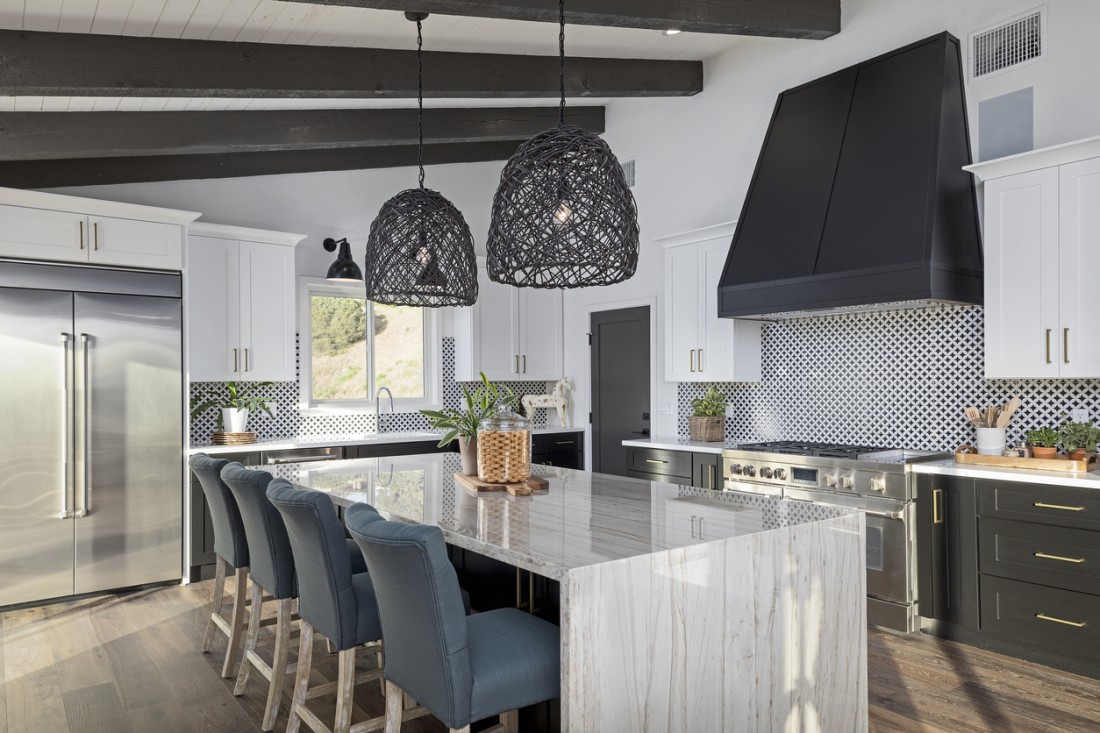 The kitchen has grown to be so much more than a room to prepare the families' food. With the hustle and bustle of busy schedules and juggling family activities, the kitchen is the home's central gathering place—cooking and entertaining go hand in hand. With television hits like Cake Boss, The Chew, Top Chef, and other shows that focus on food, people are spending much more time enjoying interacting in the kitchen, especially entertaining family and friends. Kitchen decor trends have also changed to meet the needs of the 21st-century family. Here are 3 trends that are "cooking up" all across America.
Why Should I Renovate?
A kitchen renovation is always a great investment idea because it will increase the value of your home and make it more appealing to potential buyers. A new kitchen can make your life easier and more enjoyable, as you will have access to new appliances and storage solutions. From quartz countertops to stainless steel appliances, there are so many ways to redo your kitchen. With a little planning and effort, you can ensure that your kitchen renovation is a success. Here are the top trends we are seeing pop up in kitchen remodeling projects.
Open Kitchen Spaces
Gone are the days when a kitchen only had room for the appliances, some countertop space, and a chair or two. Today's kitchen features a wide open living space with enough room for appliances, entertaining, large sitting areas, an abundance of counter space, and much more. This type of layout allows for a "welcome environment" and opportunity to cook large meals while keeping guests involved in the conversation.
Designer Styled
Since today's open-air kitchen welcomes everyone, the countertops, kitchen cabinets, sink, backsplashes, and even what covers the floor have taken on a personalized designer style. Look for custom-made woodwork, high-end fixtures, hardwood floors, and ceramic tile to enhance the space. Some other designer styled kitchen remodels can include:
Traditional look

Open shelves

White cabinets

Natural elements

Black appliances
Vintage Accents
Today's families are treasuring things from past generations. Grandma's cookware, cookbooks, scales, and dinnerware are used as decor throughout the kitchen. Everything old is new again when it comes to stylish accents. Even treasures found at estate sales, thrift shops, and second-hand stores are incorporated into the decor to add a piece of the past to today's space.
These elements can include, but are not limited to:
Farmhouse sink

Backsplash tile with vintage accents

Cabinet hardware

Task lighting

Flooring

Custom cabinetry

Semi-custom cabinets
Marble
If you've been noticing a lot of marble in kitchens lately, you're not alone. This luxurious material has been surging in popularity, thanks to its elegant appearance and practical properties. Marble is a type of limestone that is prized for its unique veining and wide range of colors. It is also extremely durable and easy to clean, making it an ideal material for kitchen countertops.
Marble backsplash is also gaining traction and is starting to pop up more. While marble has traditionally been associated with high-end homes, it is now more accessible than ever before. Thanks to advances in manufacturing, marble countertops are now more affordable, making it possible to include this material in any home. If you're looking to add a touch of luxury to your kitchen, marble may be the perfect material for you.
Contact Us Today For Your Kitchen Remodel
If you're looking to remodel your kitchen and need the helping hand of experts, contact KDI Kitchens Inc today. Choose from a variety of custom cabinets, sinks, countertops, and more for your kitchen space. We are the experts in all things bathroom remodeling/renovation, so contact us today!