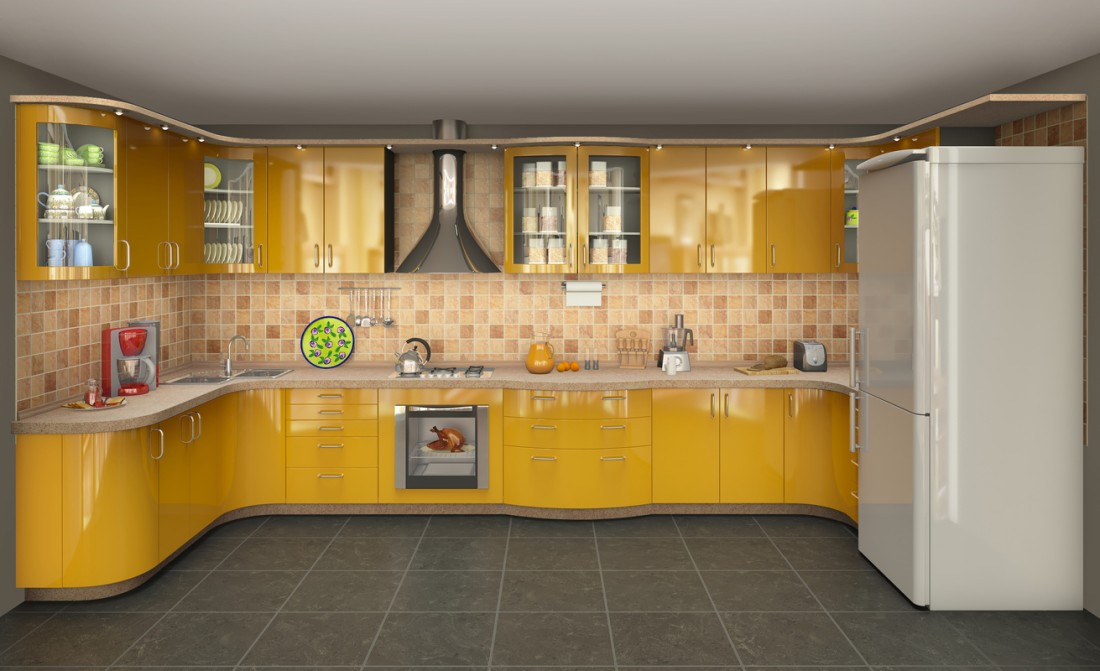 Kitchen remodeling can be an exciting but daunting task. It involves not just the aesthetic upgrade of your kitchen but also the functionality and efficiency. One of the most significant decisions to make when remodeling your kitchen is choosing the right appliances. Kitchen appliances play a vital role in the overall look and functionality of your kitchen. But what if you want to mix and match your appliances? Is it possible? The answer is yes, and in this article, KDI Kitchen and Bath will teach you how to do it like a pro.
Do Kitchen Appliances Have to Match?
The traditional approach to kitchen design is to have all your appliances match. However, this is no longer the case. In fact, mixing and matching your appliances is a growing trend in kitchen design. It allows you to create a unique and personalized look for your kitchen, adding a pop of color, texture, and style.
One of the main benefits of mixing and matching appliances is the flexibility it offers. You can choose to have a stainless steel refrigerator and a black oven or a white dishwasher and a copper range. The possibilities are endless. Mixing and matching appliances also allows you to choose appliances that fit your needs and budget. You can opt for a high-end refrigerator and a mid-range dishwasher, for example, without compromising the overall look of your kitchen.
What Colors Work Well Together?
Choosing the right color scheme for your kitchen is essential when mixing and matching appliances. It is crucial to select colors that complement each other and create a cohesive look. One of the best ways to achieve this is to choose a dominant color and use complementary colors for accents.
For example, if your dominant color is white, you can use black appliances for contrast or add pops of color with red or blue appliances. Another popular color scheme is a monochromatic color scheme. This involves using different shades of the same color for a cohesive and elegant look.
When selecting colors for your kitchen appliances, consider the overall style of your kitchen. If you have a modern or contemporary kitchen, you can opt for bold and bright colors. On the other hand, if you have a traditional or farmhouse-style kitchen, you may want to choose more muted and subtle colors.
How to Mix Appliance Brands and Colors
Mixing appliance brands and colors can be tricky, but it is possible. The key is to create a cohesive look that ties everything together. One way to do this is to choose appliances from the same brand but with different colors. This will ensure that the appliances have a similar design aesthetic and will work well together.
Another way to mix appliance brands and colors is to use a unifying element. This can be anything from a backsplash to a countertop. Using a unifying element will bring all the appliances together and create a cohesive look.
When mixing appliance brands and colors, it is essential to consider the size and scale of the appliances. You want to make sure that the appliances are proportionate to each other and the overall size of your kitchen.
Creative Ideas For Kitchen Appliances
Mixing and matching appliances opens up a world of creative possibilities for your kitchen. Here are some creative ideas to inspire you:

Opt For Bold Colors: Choose appliances in different colors to add a pop of personality to your kitchen. Having an appliance with a bold hue, such as yellow or blue, will bring life into the room you spend the most time.
Go for a vintage look: Choose appliances with a vintage look and mix them with modern appliances for a unique and eclectic vibe.
Add texture: Mix and match appliances with different textures like brushed metal and wood to add depth and interest to your kitchen. You can also experiment with different finishes, like matte and glossy, to create a unique appeal.
Use open shelving: Instead of hiding appliances like your blender or mixer, use open shelving to showcase them. This will create a focal point in your kitchen and add visual interest.
Don't Know Where to Start? Bring In a Professional!
Mixing and matching your kitchen appliances is a great way to add personality and style to your kitchen, but the process can be overwhelming. The best way to ensure that your kitchen reflects your personal style and taste is to bring in a professional remodeling company. When mixing and matching appliances, choose colors and brands that complement each other and the overall style of not just your kitchen, but your home. A professional designer will be able to add components that you love without sacrificing the aesthetic value of the room.
Professional Kitchen Remodeling With KDI Kitchen and Bath
If you're planning a kitchen remodel, KDI Kitchen and Bath can help. With years of experience, KDI Kitchen and Bath is a trusted name in kitchen remodeling. We offer a wide range of services, including design, installation, and project management. Contact us today to schedule a consultation and start your kitchen remodeling journey.