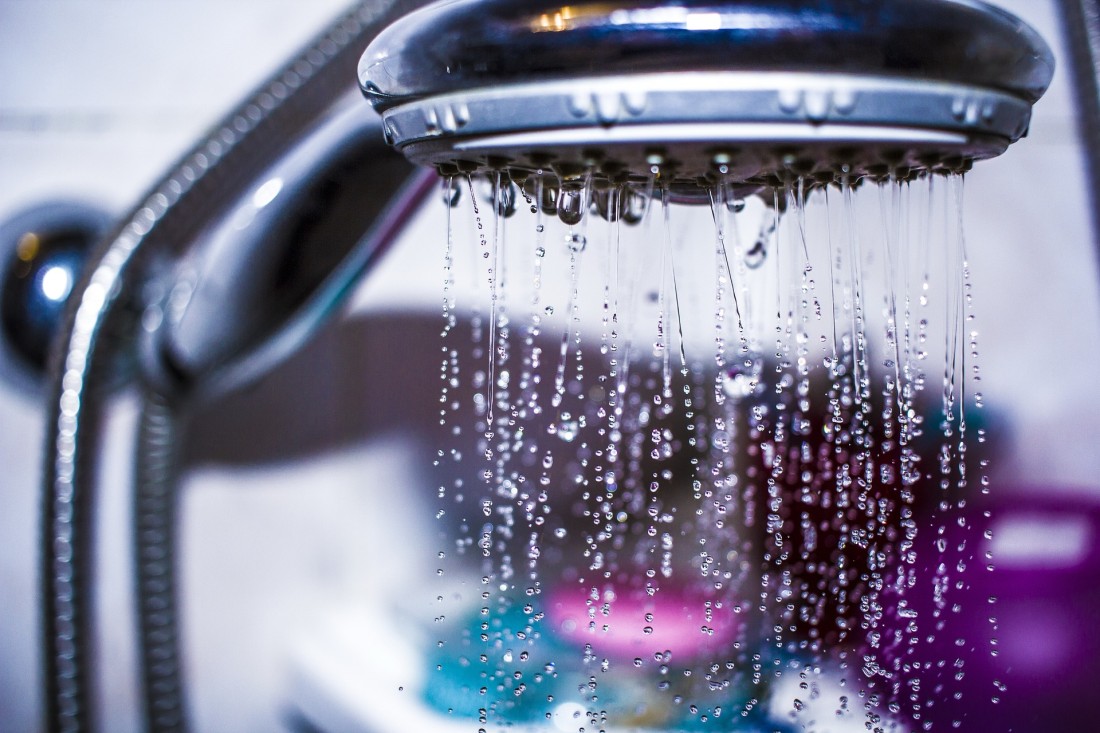 A beautiful bathroom is an attractive addition to every home. Whether you like the idea of a luxurious spa-like bathroom or prefer a minimalist look, a bathroom remodel can add value and upgrade the appearance of your home. What a majority of homeowners don't consider when planning a bathroom makeover, however, is the fixtures that will be used every single day—including the shower head.
Choosing the perfect fixtures, such as a new shower head, for your bathroom renovations is vital to achieving a high-quality finish and relaxing bathing experience. Here at KDI, we are here to help you create your ideal bathroom. Take a look at what our knowledgeable team has to say about various shower head options and the top tips for keeping them as clean as you are.
Shower Head Fixtures for Every Bathroom
Anyone who's spent the night in a motel, hotel, or friend's home, knows not all shower heads are created equal. As self-care becomes more of a priority for homeowners, upgrading your shower heads to provide you with the ultimate spa-like experience is a no-brainer. There are quite a few things to consider when choosing a shower head—water flow, water pressure, and more. You don't just want your shower to look good, it needs to function properly as well.
Fixed Shower Heads
Fixed shower heads are the most common variety of shower heads and often provide an inexpensive option for your bathroom remodel. These are ideal if you are looking for a shower head with a fixed position that is easy to install directly into the wall. This shower head features a small, adjustable nozzle that customizes the pattern and angle of shower water.
Waterfall Shower Heads
Waterfall shower heads, also known as rain shower heads, are a more luxurious shower choice—but well worth it, in our opinion. These shower heads are large in size and mimic the feeling of a waterfall raining down on you as you shower. Waterfall shower heads can be installed via a fixed post in the wall or directly into the ceiling of your shower for an added "rainfall" effect.
Filtered Shower Heads
A filtered shower head is an excellent choice if you live in an area with hard water. Though your in-home filtration system already eliminates contaminants, a shower head filter acts as an added layer of protection. These shower heads reduce the amount of scale and chlorine in your water, which can be beneficial if you have dry skin.
Handheld Shower Heads
Handheld shower heads were originally designed for bathing children and for those who needed additional help while bathing. Now, this shower feature can be found in bathrooms across the country and used by individuals who desire a more soothing hot water soak. A handheld shower head is attached to a hose that can be moved around to suit your needs. The anchor that holds the handheld in place, allows you to choose whether you want the shower head to operate manually or act as a fixed shower head. These are ideal for those that enjoy taking seated showers, washing their hair separately, or rinsing mud off the family pet.
Dual Shower Heads
If you like the flexibility of using your shower either mounted on the wall or moving it around, dual shower heads are a great choice—due to the fact they offer both! This versatile option allows you to switch from a fixed shower head or a handheld one whenever you choose. Not only does this make showering more enjoyable, but this doubles the amount of water pressure you'll receive—the ideal solution for those who love to stand under the water and just relax for a few additional minutes.
Massage Shower Heads
Massage shower heads can help to make washing a spa-like experience. Different pressures and settings enable you to enjoy a relaxing or invigorating massage to suit your preference. This specific shower feature is perfect for relieving muscle tension, joint discomfort, stress, and more.
Top Maintenance Tips for Your New Shower Head
Now that you have found your perfect shower head, you will likely want to keep it looking as good as new. With careful maintenance, keeping your new shower head in pristine condition will be a breeze.
Cleaning your shower head thoroughly will help remove any limescale buildup and prevent the shower head from clogging.
Firstly, soak your shower head in distilled white vinegar overnight.

Next, rub over the holes with a toothbrush to clear any blocked nozzles.

Finally, rinse the shower head through with hot water to remove any remaining blockages.
Repeating this process at least once every two weeks will help prevent bacteria and limescale buildup and keep your shower head flowing smoothly.
Choose the Perfect Shower Head for Your Bathroom
Here at KDI, our experts can help you create your dream bathroom and will guide you through each stage of the process, including choosing your perfect shower head. If you're ready to turn your bathroom into a calming oasis where you can unwind after a long day, you need KDI Kitchen & Bath. As metro Detroit's leading remodeling company, our experts can help you create beautiful half, full, and master bathrooms.
Contact us today at (734) 284-4600 to schedule your free consultation and discuss how you can get up to $750 off our already discounted prices.