Originally posted on 06/05/2017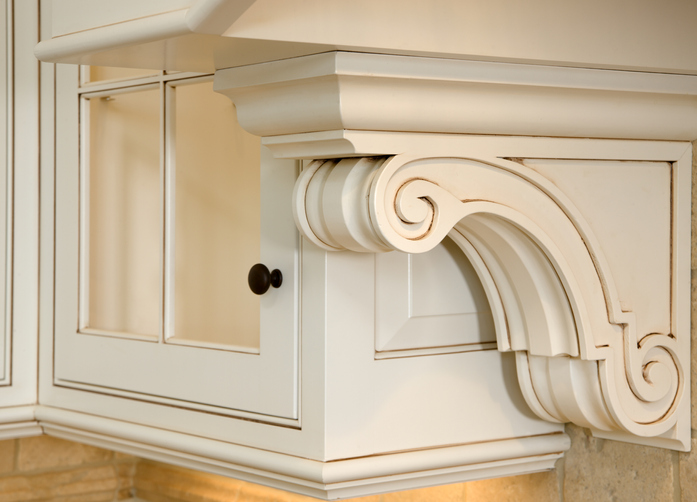 Custom cabinetry can set your home apart from the standard, cookie-cutter designs found in most homes. Design your kitchen, bathroom, bedroom, or any room for that matter with your organizational needs and lifestyle. Going the extra step to plan and build just what you want and need can make a huge difference. Here are four benefits of custom cabinetry.
1. Custom Cabinetry Adds Value
Custom cabinetry is an investment in your home. You may decide to sell it in the future and special custom features not only add value to your property but appeal to new home buyers.
2. Adapts to Your Room, Filling All the Space
The sky is the limit with custom cabinetry. Unlike standard sizes, custom styles allow you to use every inch of valuable space. Go as high as the ceiling, and as wide as the room, go around odd corners and create cabinetry that fits the special dimensions of the room. The interior of the cabinets can also be created for individual needs.
3. Custom Means Unlimited Options
Custom cabinets are blank canvases. Create unique features that are original to your home. Unlike going to a showroom where the designs are already determined, working with a woodworker to create custom cabinets allows you to select the wood, the type of finish, the hardware, effect, and an array of other options.
4. Quality Leads to Longer Lasting Durability
Custom cabinetry offers a higher, longer-lasting quality than those made in a factory. Stock cabinets are created on an assembly line and stored in a warehouse until an order is placed. Since they are made to standard sizes, they might not fit perfectly and have gaps and overlaps. These imperfections affect the lifetime of the cabinets.
Custom work is measured, designed, and handcrafted by an artisan using the unique specifications of the room. They can also be built and installed right on location so the cabinets can fit perfectly.
Cabinetry is one of the biggest investments in your interior. Getting quality, custom cabinets will make your home more liveable now and marketable when you go to sell. When you're ready to install custom cabinetry or a bathroom design, contact the team at KDI Kitchens today.