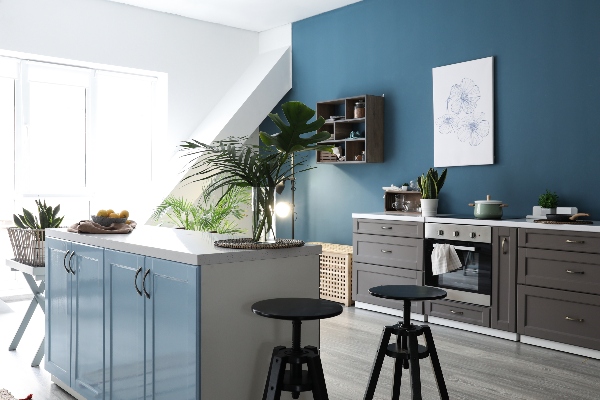 The way you choose to layout your home has a big impact on your mood and life.
It is always the little things that matter. Decorations and designing your kitchen can either match you, be neutral, or even work against you. Connecting with your home, especially an area like the kitchen that will help you on a daily basis, will help you feel more connected to and comfortable in your home.
This article details some of the top kitchen design trends for 2021. Consider the following as options to add to your home's unique layout with a kitchen renovation.
1. Minimalism
With so much going on in the world and your busy day, many people benefit from simplicity. A minimalist design has you stripping away anything extra leaving you with a clean, functional space. Less is more with a minimalist's design. Mix in some patterns and textures to add just a dash of thrill to your minimal design.
2. Sustainable Materials
Environmentalism continues to be a major priority for many people. Incorporating your values into your home is a great way to express and live what you believe is important. Environmentally responsible materials can add a special accent to your kitchen's interior design. Make sure to check with your contractor about where they source their materials and how they cut down on waste.
3. Earth Tones
Earth tones have been making a comeback. In this color scheme, you will find burnt orange, olive green, and various shades of soft yellow. Earth-based tones will help to connect you to the wild world with a natural touch.
4. Two-Tone Kitchen Cabinets
Can't decide on one color? No Problem! The two-tone effect adds variety while incorporating two of your preferences. Try two bright colors or a neutral base with an exciting accent.
Partner with Experienced Design and Construction Experts to Get the Kitchen You Want
Design trends constantly change. What really matters is for you and your family to have a kitchen that lets you cook and clean comfortably while adding to your overall style. The experts at KDI Kitchen & Baths can help you bring your vision to life. If you need some help coming up with a design, we have you covered.