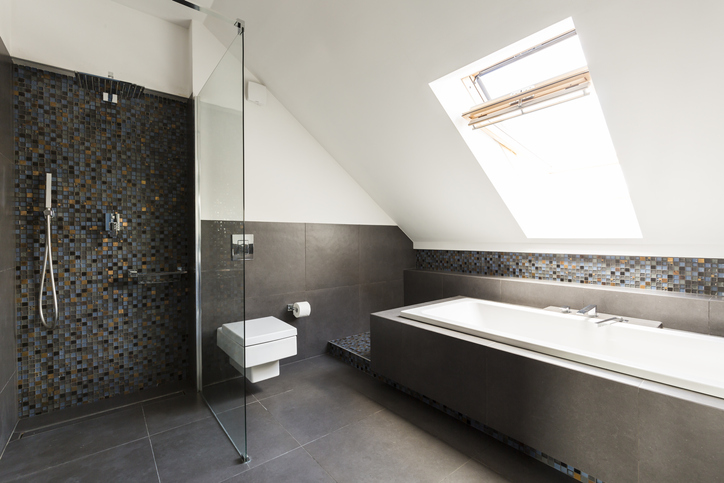 Is it better to separate or combine things in your home?
When considering home design, space is always a limiting factor. Efficiently organizing your layout will help you get more from the available area to have all you need in your home. However, there are some times when you just gotta spread out. There is a big difference between a combined bathing area and having a separate bathtub and shower. Creating dedicated areas for your different needs will have a serious impact.
Keep reading for our top reasons why having a separate bathtub and shower is a good setup for your bathroom.
1. Combining a Bathtub and Shower Means Neither are at Their Best
Neither will be at their best when bathroom space is compromised so a bathtub and shower can fit. If you want to soak your shoulders, that means sliding down and exposing your legs. That gets even more complicated for tall folks. When in the shower, the angled sides translate to extra chances for you to slip and get hurt. On both sides, you have limitations.
2. Customizing Your Bathroom Gives You What You Want and Need
Did the home you bought have a bathroom layout that isn't right for you? Do things not quite fit or work for you and your family? Go with these feelings and think of the potential of your bathroom. What would you do if you could have the room tailored to your specific needs? Creating a master bedroom, expanding a half bath into a full, and separating a bathtub and shower are just a few options when you work with experienced design and construction professionals like those at KDI Kitchen and Baths.
3. Get the Bathroom You Need for Practical Reasons
The best work gets done when there is a dedicated space to it. Everyone relates to the frantic morning scramble to get ready and get out the door. This mad dash gets even more exciting with kids in the mix. Whether at night or in the morning, give the kids a separate area to wash up while the adults enjoy their showers. Smooth out and calm down some of the exuberance of the rush with dedicated spaces for your family members.
4. Enjoy the Big Bathtub You've Fantasized Having
Remember those old, raptor-clawed tubs of centuries ago? Those are coming back in style. The freestanding tub won't require a servant to cart in the pitchers of hearth-heated water now, though. Enjoy a soak in a tub that fits your whole body while enjoying all the modern conveniences and advancements that are available.
Gain a Quality Separate Tub and Shower for Your Bathroom with Experienced Professionals
When you've lived in your home for a few years, you start to tally up minor annoyances or things that could be improved. Bathrooms are a big place for efficiency and comfort to meet. If your bathroom has leaned too heavily toward efficiency and not enough toward comfort, KDI Kitchen and Baths can help with that. Our crew of design experts and construction professionals can help you plan out the bathroom or master suite you've wanted then bring that plan to life. Give our team a call today.