Originally posted on 08/16/2017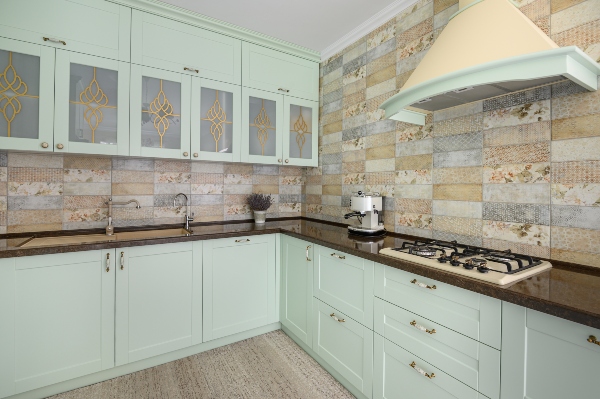 Thanks to cable home and cooking shows, the kitchen has stepped into the limelight. It has always been the heart of the home. Now homeowners are actively seeking ways for the kitchen to reflect their needs and values. Customizing the cabinetry is one of the most important ways homeowners can accomplish this. Custom cabinets are made with excellent grade wood instead of pasteboard. They will fit unique floor plans or unusual spaces. Moreover, they will be designed with imagination and flair - by you.
Keep reading to learn the most important elements of how custom cabinetry can transform your kitchen.
Size Is Important
One of the most frustrating things in kitchens is the stock cabinetry installed by the builders. They don't allow for odd shaped kitchen equipment, enough shelves, or even shelves with different heights. Custom cabinets are built for your zone. They will comfortably contain all your odd-sized things, glasses and pans of different heights, as well as rotating shelving to help you find what you need quickly instead of digging around for it. Your custom cabinets can even accommodate cabinet dividers with racks for boxes of tin foil and plastic wrap.
Style Matters
Half of you wants open cabinetry, while the other half wants cabinets with glass doors. Shelves on the one hand, floor to ceiling cabinets on the other. Who says you can't have it all? That's what customization is all about. If you have spaces not suitable for stock cabinetry, then you can mix the styles and put them where you need them most. That's how to transform a kitchen.
Mix and Match Your Periods
Many cooks prefer the rustic look of distressed cabinetry. On the other hand, they also love the modern look with bright colors like aqua, sunshine yellow and bright blue. Other cooks appreciate the antique look of molding on cabinet doors with a more traditional look such as shaker cabinetry. Whatever your preference, customization is about your values and needs. The only thing stopping you from having a smashing kitchen is your imagination!
Consider KDI Kitchen and Bath for Your Cabinetry Needs
Are you looking for quality custom cabinetry to make your kitchen more beautiful? Contact KDI Kitchens today. From custom cabinetry to kitchen design to bathroom design, we can help.