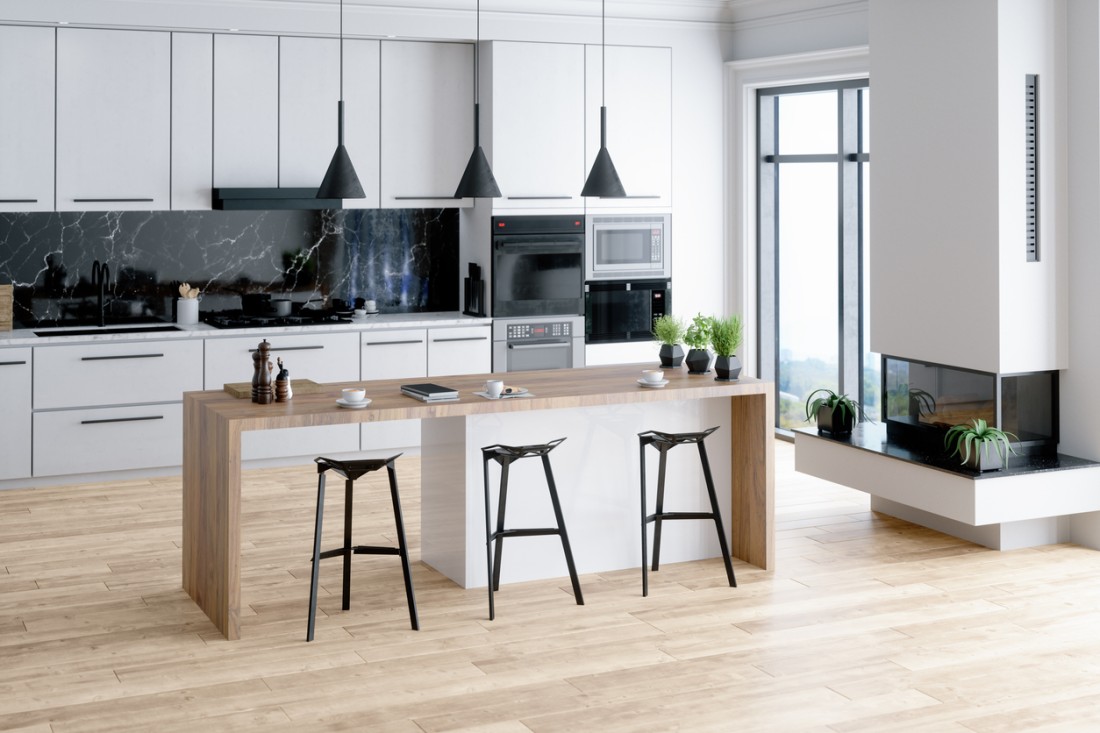 If you're planning a kitchen remodel, you'll soon discover that there are a lot of different choices to be made. From the perfect counter to your hardware, you'll be faced with a lot of tough choices to help you create your perfect kitchen. Choosing your kitchen cabinets can be one of the most difficult choices—there are so many great styles! But at KDI, we've got you covered, thanks to the expertise of our kitchen remodeling team. Learn more about deciding on the best cabinets for your remodel.
What is the Theme of Your Kitchen?
Deciding on a look or theme for your kitchen can help you narrow down your choices, ensuring everything meets your brief. Modern kitchen designs call for simplicity and lots of storage to hide everything away, while a farmhouse kitchen will have more traditional details and a more rustic vibe.
Mood boards are a great way to help you decide your kitchen theme, helping you bring colors and textures together to design your dream kitchen. Don't forget to include the little details like hardware and furniture to help you visualize the end result.
Do You Need to Maximize Storage?
Storage is important for any kitchen. When planning your kitchen remodel, think about where everything's going to go to help you decide on the right amount of cabinets needed. A modern kitchen trend is to have floor-to-ceiling cabinets, which help you make the most of your space.
Kitchen designers will be able to create a whole host of clever and discreet storage solutions for your kitchen to make sure everything has a home.
Do You Want An Easy Clean Solution?
There are some practical decisions to think about when choosing your kitchen cabinets, and cleaning is one of them. If you've got kids in the house, you may want to avoid gloss finishes if you don't want to spend all of your time cleaning fingerprints and smudges! The good news is that there are some great cleaning hacks to help you keep your cabinets clean, even with some messy hands getting in the way!
Talk to your kitchen designer about the types of finishes that are available to help you get the style you want, with maintenance that you're comfortable with.
How Much Are You Prepared to Spend?
Cost is another key factor when choosing your kitchen cabinets. You should be clear about your budget with your designer to help ensure the choices on offer are within your price range. You may be able to pick up a great deal on some in-stock cabinetry to help you find something special within your budget. If a certain cabinet style is a must for your kitchen, you may have to compromise on some of the other elements to keep your overall costs down.
Kitchen Cabinets with KDI Kitchen & Baths
Your kitchen cabinet makeover doesn't need to be a headache. Thankfully, it won't be when you partner with KDI Kitchen & Baths to help complete the project. We're dedicated to providing you with all the help you need to create the kitchen of your dreams. To talk to an expert regarding your kitchen, contact KDI Kitchens today. From custom countertops to custom cabinets, we have a kitchen design for you!